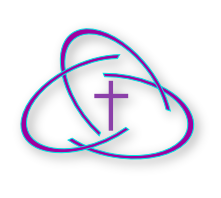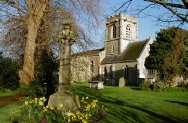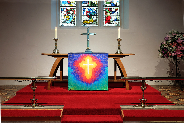 Parish of Hempsted with
St Mary de Lode and St Mary de Crypt

Advent and Christmas Services
Friday 15 December
1.00pm Blue Christmas Carol Service
at St Mary DeCrypt
Sunday 17 December
6.00pm Carol Service at St Swithun's
Friday 22 December
1.00pm Carols @ St Mary DeCrypt
Christmas Eve
5.00pm Crib Service at St Swithun's
Christmas Day
8.00am Christmas Communion at St Swithun's
10.15am Christmas Communion at the Cathedral
God of tradition and of change,
you lead your people ever onwards with
gentle touch yet insistent Word.
Give us the grace to seek you,
the honesty to engage with you and the courage
To interpret the Gospel to your world;
through Jesus Christ. Amen.
We are very happy to carry out christenings, weddings and funerals for all those who live within our parish boundary,or have a connection with our churches.
If you would like to have your child christened or
to be married in one of our churches, then please
contact the Rector, Canon Nikki Arthy on
01452 523808 or email admin@swithunandmary.org.uk
Coming to Church
As a Christian community, we think particularly of those who are anxious and vulnerable. Everyone is welcome to any of our services. Individuals should make the decision not to come to church if feeling unwell but do feel free to wear a mask if you would like to. Thank you.

Prayers for the City take place in
Discover DeCrypt every Friday at 1.00pm
Coffee, Cake and Conversation takes place
11.00am -12.30pm beforehand in the
Old Crypt Schoolroom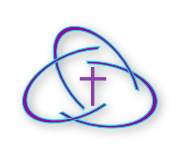 Keep us, good Lord,
under the shadow of your mercy
in this time of uncertainty and distress.
Sustain and support the anxious and fearful, and lift up all who are brought low; that we may rejoice in your comfort
knowing that nothing can separate us from your love
in Christ Jesus our Lord. Amen.
Please send any prayer requests to

The Family Haven's
Shopping List
Click on the shopping trolley to find out how you can donate

St Swithun's Churchyard
The PCC has been alerted to a number of old headstones in St Swithun's churchyard that are now dangerous: immediate remedial action is required to make safe. Please check notices in the churchyard to see if a family grave is affected.
St Swithun's Churchyard Regulations

Coffee Pot takes place on the third Friday of each month
10.00am -11.30am in the Lysons Hall
All Welcome
Christian Aid and VaccinAid Appeals
Why not give thanks by making a donation to Christian Aid. Generosity in thanksgiving for vaccinations - Diocese of Gloucester

Welcome
Christians have worshipped in Gloucester for many centuries. Here in the Parish of Hempsted with St Mary de Lode and St Mary de Crypt,Gloucester we are proud of the fact that we have care of the oldest parish church in the city, St Mary de Lode.
Along with the other churches in the parish, St Mary de Crypt and St Swithun's, we are part of the Church of England in the Anglican diocese of Gloucester. Parish life is centred around the weekly celebration of the Eucharist as we continue to witness to the love of God in Jesus Christ in the city centre and Hempsted. We do this in a growing partnership with Gloucester Cathedral as together we serve the city.
We welcome people who are established in their faith and those who would like to know more.
Do come and see.
Canon Nikki Arthy, Rector
Prayer for the Week
This Advent, we hope and pray for: joy as we journey together, sight for the blind and healing for the sick, freedom for the prisoners and good news for the poor, release for the oppressed with justice for all and love for each other and the coming of God's topsy-turvy, inside out, upside-down Kingdom.
Amen.
Christmas Fair
Lysons Hall
Saturday 9 December
12 noon - 4.00pm
Come and join us for some festive treats at the Christmas Fair. Local craft stalls, lucky dip, cakes and produce, guess the weight of the cake, name the teddy bear, raffle and seasonal refreshments.
All money raised will support our three churches.


St Swithun's Church is now open
once again for worship